News & Media Follow us please
Coconut and Chicken Soup, a great dish worth trying in Sanya
Updated: 2017-08-01 13:58:50
Sanya draws in hundreds of thousands of tourists each year not only because of its beautiful scenery, but also because of its distinctive dishes.
Coconut is one of the most popular fruits in Sanya, and chicken is the regular dish served in Sanya's daily cuisine. Coconut and chicken soup is a signature Hainan dish.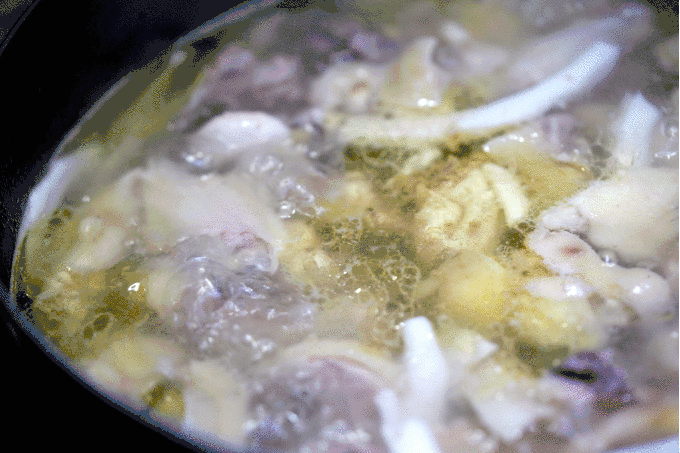 This succulent dish is made by stewing chicken and coconut meat in a broth of fresh coconut juice. After the water boils, diners first taste the nutritional soup, and then eat the chicken meat. The dish is a fresh, savory delight that is unlike anything else!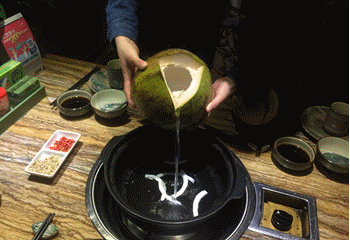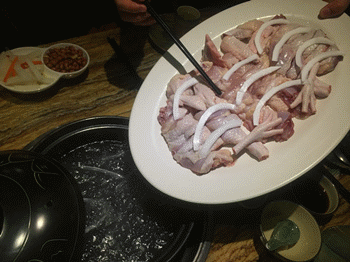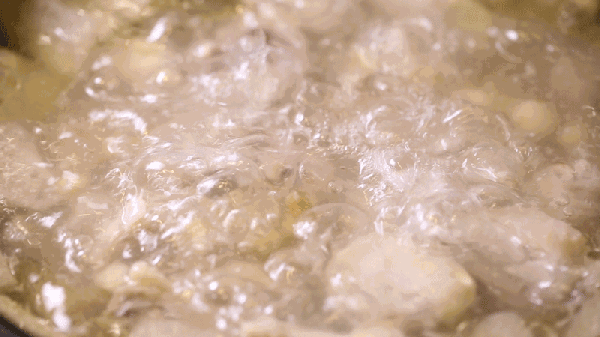 Diners generally dip the meat in a Sanya-style sauce commonly made with fresh limes, yellow chili, chopped garlic, ginger, and green onion. The sauce serves to stimulate the appetite.
The dish elegantly combines the sweet flavor of the coconut water with the savory flavor of the chicken. Don't miss this fabulous combination if you are a food lover. This is a common dish in Hainan, cou can find it in Hainan restaurants and Chinese restaurants in star-rated hotels in Sanya. It's a must-try for visitors to Sanya, and sure to keep foodies coming back for seconds.